SUSTAINABLE SUPPLY CHAIN DEVELOPMENT and BUSINESS SUPPORT
From a business perspective, sustainability has to mean more than just saving energy and reducing waste. The ethical consumer marketplace is growing faster than any other sector, and many  trade buyers now demand that their suppliers meet multiple 'green' objectives.
We've developed tools which really help food SMEs to see how sustainability is good for business!
Our tools and experience include:
Helping food businesses create a more resilient and viable enterprise model
Assisting with public procurement strategies for sustainable sourcing
Research into sustainable food systems and short supply chains
Reviewing local supply chain infrastructure
Facilitating local collaboration on marketing and distribution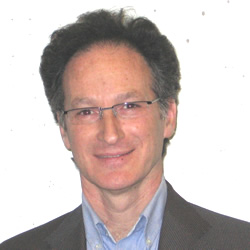 Contact Simon Michaels for a free 15 minute consultation.
Call 0845 458 0060 (local rate)
A selection of project case studies:
Sustainable Business Review - a self assessment tool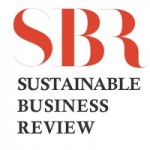 The 'Sustainable Business Review' (SBR) is a free online self-assessment toolkit, developed for Welsh Government by f3 and Ecostudio, that enables food businesses to define, demonstrate and communicate their contribution to sustainable development.
The SBR helps food producers and suppliers win new business by communicating their green business credentials to trade buyers and consumers.
For public sector procurement consortia and other trade buyers, the SBR enables an analysis of the impacts of the procurement process, and as such allows buyers to assess how well they are meeting diverse policy objectives.
The SBR follows on from a 5 year initiative in Wales, working with businesses to facilitate the transition to more sustainable business practices, and enabling collaborative supply chains.
See SBR website
Dorset meat processing - assessing local butchery capacity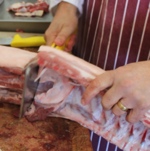 A number of agencies within Dorset have come together to support the development of the local meat sector. One area of concern was the availability of meat processing facilities.
This study provided an impartial assessment of current facilities, and made an assessment of the need for a new cutting plant and an assessment of other issues that may limit growth or provide opportunities for the local meat sector in Dorset.
One of the key findings was the under-utilised resource of small local butchers. By creating local networks of supply and demand for cutting services, it was concluded that a new cutting facility was not required. Moreover, by offering cutting services to local butchers this will support these small businesses, and keep money in the local economy.
Public procurement - creating a more sustainable sourcing approach
f3 has assi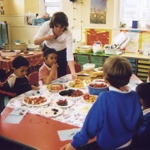 sted several public sector agencies, mostly in education and health services, to develop more sustainable sourcing strategies and operational systems, with a focus on buying as locally as possible.
Whilst public sector procurement must work within EU directives regarding competition and State Aid rules, there is a lot of wiggle room for innovative ways to procure food in ways which meet wider organisational objectives such as building the local economy and social engagement.
Some of the projects we have carried out around this include:
a review of sustainable sourcing best practice, for Defra
working with Devon County Council to identify potential local suppliers, and systems to enable small businesses to contribute to the supply chain through larger wholesalers
two studies for the SE Regional Development Agency: the first to engage county councils in developing sustainable sourcing strategies; the second to develop a supply chain to turn south coast mackerel into fish cakes for school meals
on going work with NHS Wales, using the Sustainable Business Review tool (see above), to review the way in which dairy supply chains are contributing to the well-being agenda through its procurement activities
Horticulture Wales - enabling grower collaboration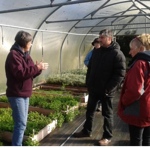 The horticulture sector in Wales is small and mainly comprises very small, family businesses. To succeed, producer collaboration may be a necessary element of their business model.
f3 carried out two pieces of work to facilitate collaboration between growers of ornamental nursery stock, on behalf of Horticulture Wales and Glyndwr University.
The first exercise was to help growers in south Wales to explore ways that they could work together. This quite quickly led to new inter-trading and joint distribution activities, and a joint Facebook page to maintain news in the developing community of growers.
The second was to facilitate collaboration between growers and the National Botanic Garden of Wales. The plan is to create a display garden for plants of Welsh provenance, and sell plants from local growers in the nursery area.